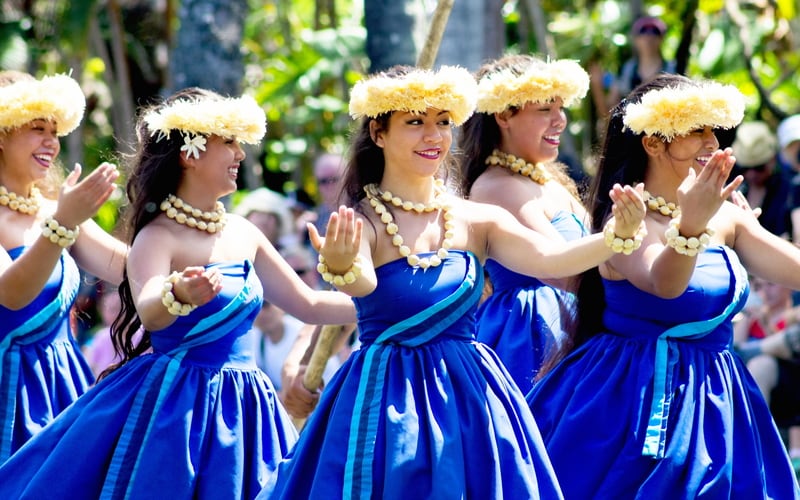 The annual Arizona Aloha Festival is hulaing into the Valley, starting Saturday, March 11, 2017. Held at Tempe Beach Park, this exciting local festival is a huge celebration of the South Pacific islands, its people and its culture.
"Our mission and purpose is to provide awareness and education about Hawaiian and other South Pacific Islander cultures and heritage. Besides the weekend's festivities, we honor our annual Kokua Awardee and provide speakers or teachers for educational programs, support gifts of learning materials to libraries, provide scholarships for cultural awareness programs and education, and support community groups," says the event's website.

An Island Marketplace and Ukulele Jam Sessions
During the celebrations this weekend, the festival will feature an Island Marketplace with everything from Hawaiian crafts and carved bone necklaces to fresh flower leis, which will be available for guests to purchase. There will also be plenty of South Pacific-inspired food, including the famous kahlua pig, Vilo Vilo chicken and delicious haupia dessert.
On top of that, guests will be able to participate in some ukulele jam sessions, lei stringing and even enter to win a Hawaiian trip!
We hope everyone will head out to this fun and unique Valley event that is sure to be a big hit with everyone in your family. To find out more about this weekend's Arizona Aloha Festival, visit them online here. The event is free to attend, so be sure to mark your calendars now!
Arizona Aloha Festival
Where
Tempe Beach Park
80 W. Rio Salado
Tempe, AZ
When
March 11- 12, 2017
Times
10 a.m.-5 p.m.
Admission
Free