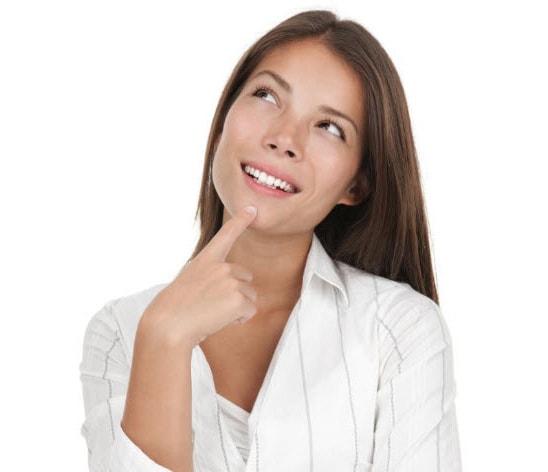 Residual value. Money factors. Capitalized cost.
What does it all mean? If you've been thinking about a car lease, but have inquiries regarding how it all works and if the benefits of leasing a car are real, this article will help answer your questions.
INFINITI on Camelback offers car and SUV leases to Phoenix, Scottsdale and other metro area residents, so we frequently encounter questions regarding what leasing is, what phrases like residual value mean in laymen's terms, and if leasing is better for some people than buying. That's why we created this page to help shoppers better understand all that leasing entails.
WHAT IS A CAR LEASE?
A car lease is a type of new-car financing. Unlike buying, you won't own the car at the end of the lease. Instead you have the option to turn the vehicle in or purchase it for a predetermined price. Many leases are short-term, from two to three years typically, and give drivers the freedom, flexibility and fun of driving a new car every few years.
IS LEASING A CAR BETTER THAN BUYING?
Because everyone's personal and financial needs are different, there is no conclusive answer to this question. There are a few things you can ask yourself, however, to determine if a lease may be a good idea for you. For example:
Would I prefer a lower monthly payment to free up my cash flow?
Do I like driving the latest car models every few years?
Do I know approximately how many miles I drive every year?
Do I tend to keep my cars in excellent condition?
Do I want to get to know a car really well before deciding to invest in it long term?
Do I desire a vehicle that may be out of my price range with other forms of financing?
WHAT ARE THE BENEFITS OF LEASING A CAR?
For those who decide to lease a luxury car or SUV in Phoenix, such as the new Q50, Q70, QX80 or other INFINITI models on sale at our dealership, several benefits are in store, including:
SIGNIFICANTLY LOWER MONTHLY PAYMENTS
Payments made toward buying a car are higher because they're based on the full value of the vehicle. Leasing is different in that you only pay for what you use. That means only a portion of the vehicle's value comes into play. This is why you hear people say that you can get "more car for less money" when leasing. Essentially, a vehicle that was out of your price range can suddenly become easily attainable. In some cases you may even be able to get a new INFINITI for the same price as you might pay for a late-model-year used car.
LOWER UPFRONT COSTS & ZERO-DOWN OFFERS
Leases tend to require little money up front, and in many cases, qualified lessees may be eligible for zero-down lease offers with INFINITI. Current offer information is available at INFINITI on Camelback.
CAR WARRANTIES OFTEN ALIGNED WITH LEASE TERMS
When leasing a luxury car or SUV, you can enjoy the confidence of having warranty coverage for most if not all of the years in your term. INFINITI's bumper-to-bumper coverage lasts 4 years/60,000 miles, while the powertrain warranty lasts 6 years/70,000 miles.
NO RESALE HASSLES - EASY TURN IN
One of the best parts of leasing is that you can simply turn the vehicle in at the end of your term. You don't have to worry about trying to sell it if you want to get into a new car. Turning in a leased vehicle at INFINITI on Camelback is easy, too. As long as it has not received excessive wear and tear, and has not been driven over the prearranged mileage, you won't have to worry about extra charges. If you have any concerns about excess wear and tear fees, call us to learn about MPP Lease Wear coverage.
CAR LEASE GLOSSARY - 5 KEY TERMS
RESIDUAL VALUE
What the lessor projects the value of a car will be at the end of the lease and a key element in determining lease payments. For example, if a $50,000 car is projected to have a residual value of $30,000 after three years, the lessee would pay the difference of $20,000 with applicable dealer fees applied.
MONEY FACTOR (or Lease Factor)
The finance rate on a lease. Typically presented as a fractional number. To see what this number is when calculated as an annual percentage rate (APR), multiply it by 2,400. For example, a .00275 money factor multiplied by 2,400 would mean the APR is approximately 6.6%.
GROSS CAPITALIZED COST
The negotiated price on a lease, which includes taxes, fees and other services you may decide to include with your lease payments.
CAPITALIZED COST REDUCTION
A down payment or anything else that lowers the price of a lease. This could come in the form of putting cash down, trading in a car or a manufacturer offer.
ADJUSTED CAPITALIZED COST
The amount calculated when you subtract the capitalized cost reduction from the gross capitalized cost. This becomes the final amount that lease payments are based on.